Hammy Home is now on version 1.1.0. Over the past month, I've fixed minor bugs, improved the user interface, and decreased the load time. In the latest version I added the ability to spin the wheels when in touch mode. If you aren't able to spin the wheels, you probably need to restart the app so that the update can be applied.
Hammy Home can be installed on desktop computers simply by going to HammyHome.com and pressing the install button to the right side of the address bar.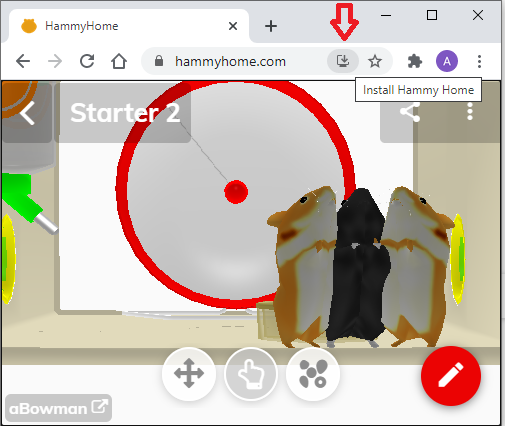 When viewing the app on an Android phone you should get a prompt at the bottom of the screen that asks if you would like to install the app. iPhone users will need to go to Hammy Home using Safari and press the "Add To Home Screen" button in the AirDrop menu.
You can also install Hammy Home by going to the following app stores.