Introducing Hammy Home, where you design and care for your virtual hamster habitat.
To begin, choose one of the starter cages. For those who like to customize, there are a number of accessories that can be added to the cage. In this version there are cages, bedding, tubes, wheels, food bowls, water bottles, chews, hanging chews, ramps, platforms, a bridge and different background patterns. There are plans to add other accessories such as slides, swings, teeter totters, saucers, etc. This will depend on what the community wants.
Up to 3 hamsters can be added to each cage setup. You can design your hamsters to have different colors and fur patterns. Make your hamster your own as there are tons of unique combinations!
Edit: The maximum number of hamsters was raised to 10 in version 1.3.0.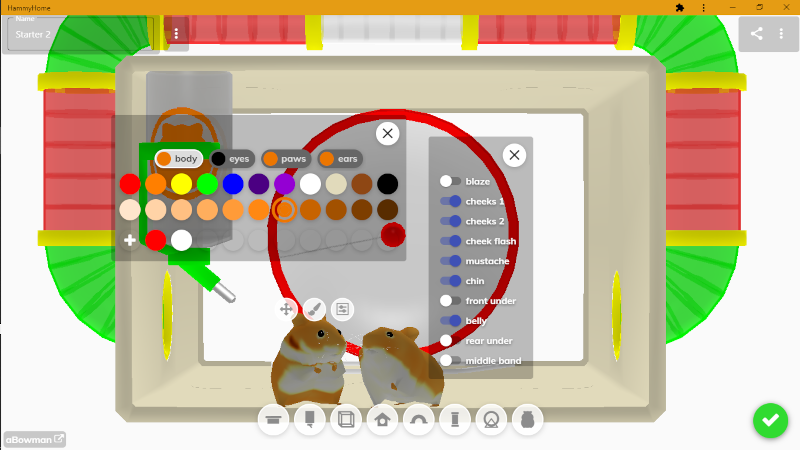 When you are done customizing, relax and watch your hamster. You can use the food button at the bottom of the page to feed your hamsters. The touch button allows you to pet or pick up your hamsters, fill the water bottles and play with them by moving the chew toys or spinning the wheels.
When you are happy with your creation, use the share menu to share with your friends.
Check it out at HammyHome.com.
Please email bugs/issues to [email protected].